Honda is pioneer in develop of Avant-guard, it can improve performances and efficiency of products. Innovative tools like check automatic optic station are used both in the production process to guarantee quality, orientation and robot guide, both within laboratories.
Quality Laboratory
The quality laboratory performs the control of incoming materials through state-of-the-art equipment that guarantees the conformity of the components to the design drawings both from a dimensional and material point of view.
For dimensional testings, the lab is equipped with 3D testing machines, one of which tests the entire motorcycle frame and another is used for reverse engineering. Among the instruments for the metallographic analysis of materials, the laboratory is equipped with two optical and reflection microscopes, a microdurometer and a scanning electron microscope for fractographic analysis and microanalysis.
The analysis of plastic materials is performed by an Infrared spectroscopy, a differential scanning calorimeter, and a thermogravimetric analyzer.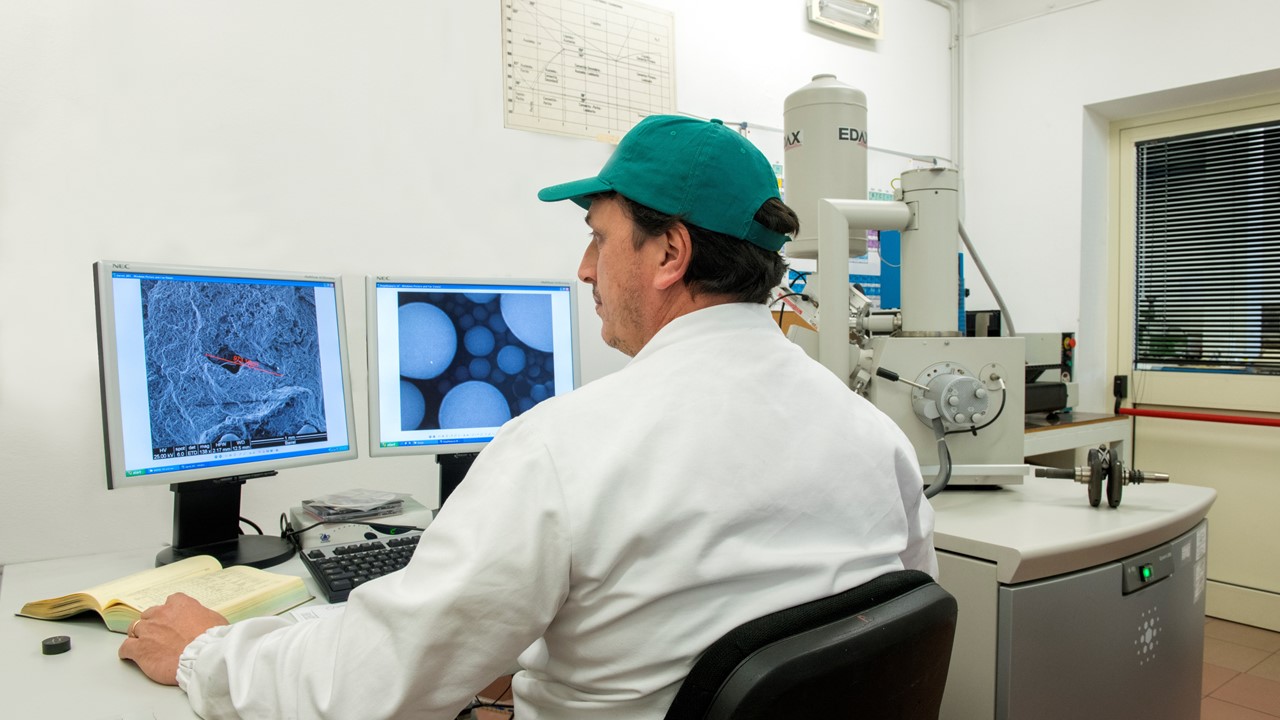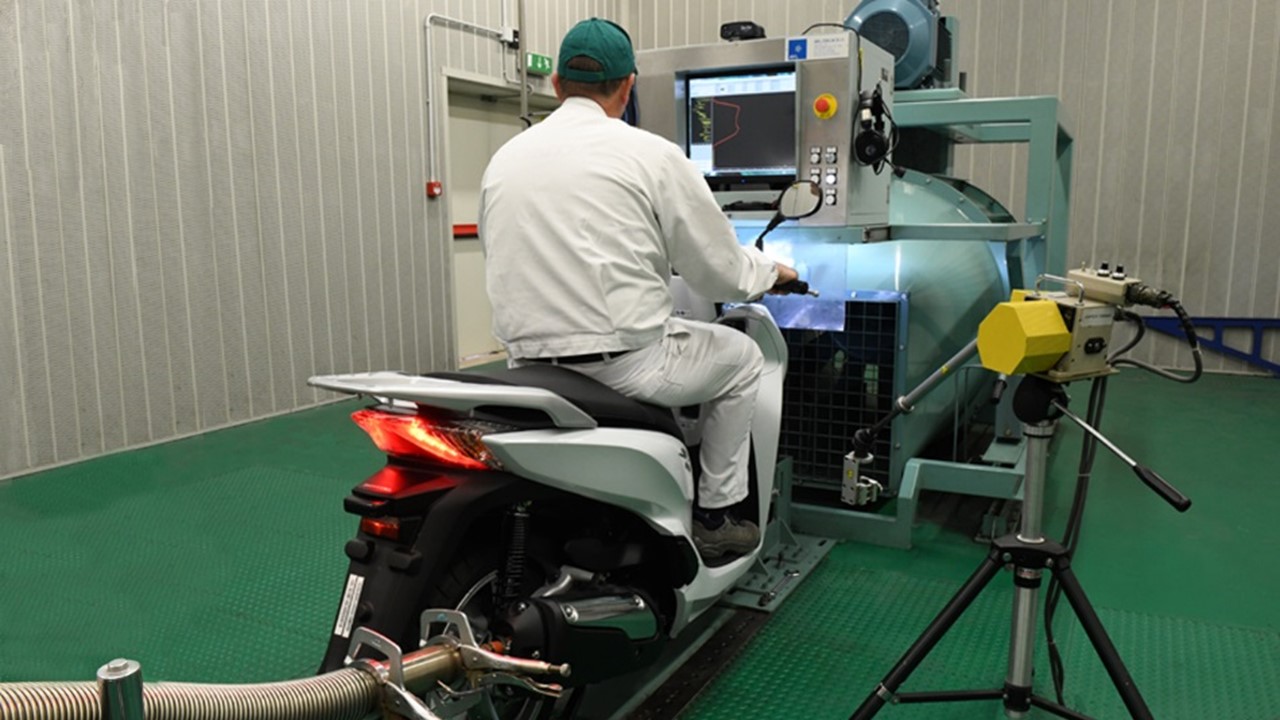 Since 1998, we have had a department called Hingi (in japanese Seizou Hinshitsu Gijutsu, Product Engineering Technology), dedicated to the homologation of all Honda products, with a laboratory for emission measurement. Honda Italia is the only Honda factory, with Kumamoto in Japan, where it is possible to independently test and homologate Euro 5 motorcycles and is ready to implement the new Euro 5+ directive.
In addition to having automated test rooms for engines and finished products, the department monitors structural stresses through the use of electrical strain gauges, uses cutting-edge instruments for data acquisition and benches for chassis stress. Motorcycles are then tested both on a track, inside the factory, which simulates all ground conditions, and on the road. Hingi not only follows the development of the new models, but actively participates in the quality reconfirmation of the production with static and dynamic sample checks on the motorcycles and components.
Inaugurated at Honda Italia in 2015, Shoken (in Japanese Shohin and Kenshou, marketability verification) is a branch of Honda Motor's Market Quality Assurance (MQA) department that addresses overall quality through a systematic process that determines whether a product meets a specific set of requirements. Honda Italia's Shoken section tests vehicles destined for the European market. In particular,  the durability tests are carried out on public roads to verify and ensure compliance with design specifications.
Thanks to the synergy with Hingi, the data collected is immediately analyzed and shared with Honda Motor. Eventual problems are quickly analyzed by proposing solutions to the mother factory, optimizing response times.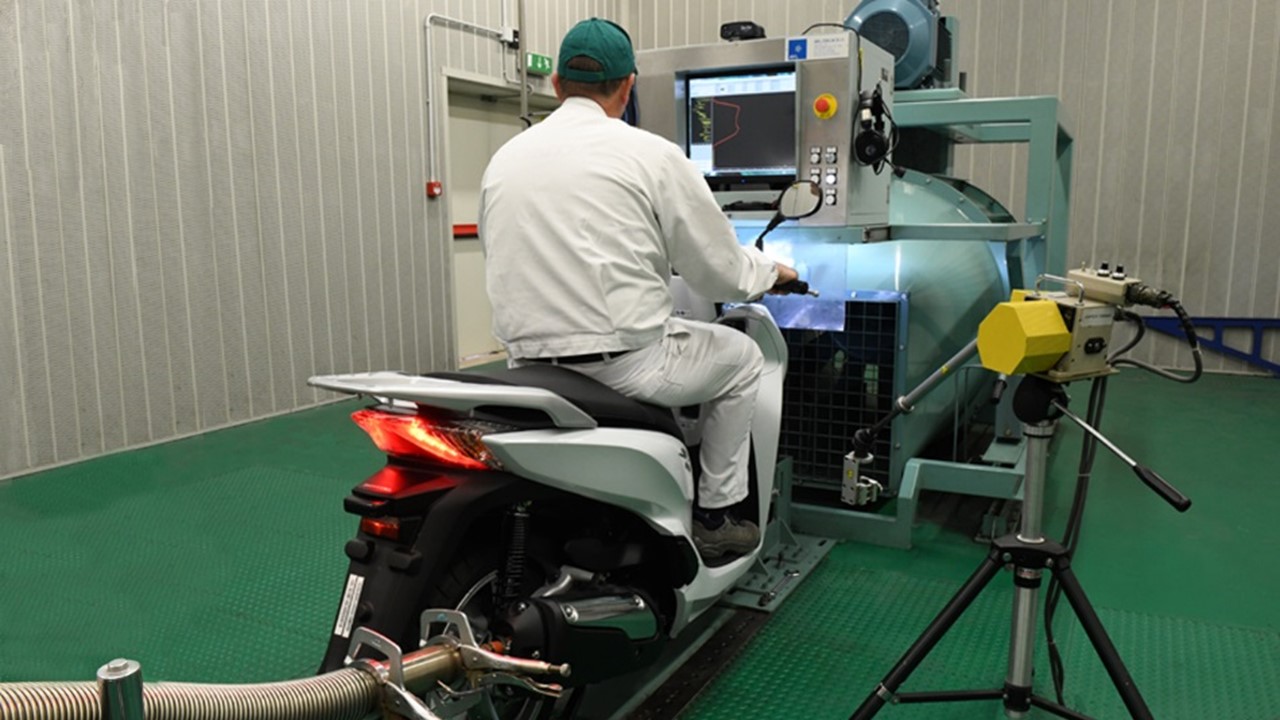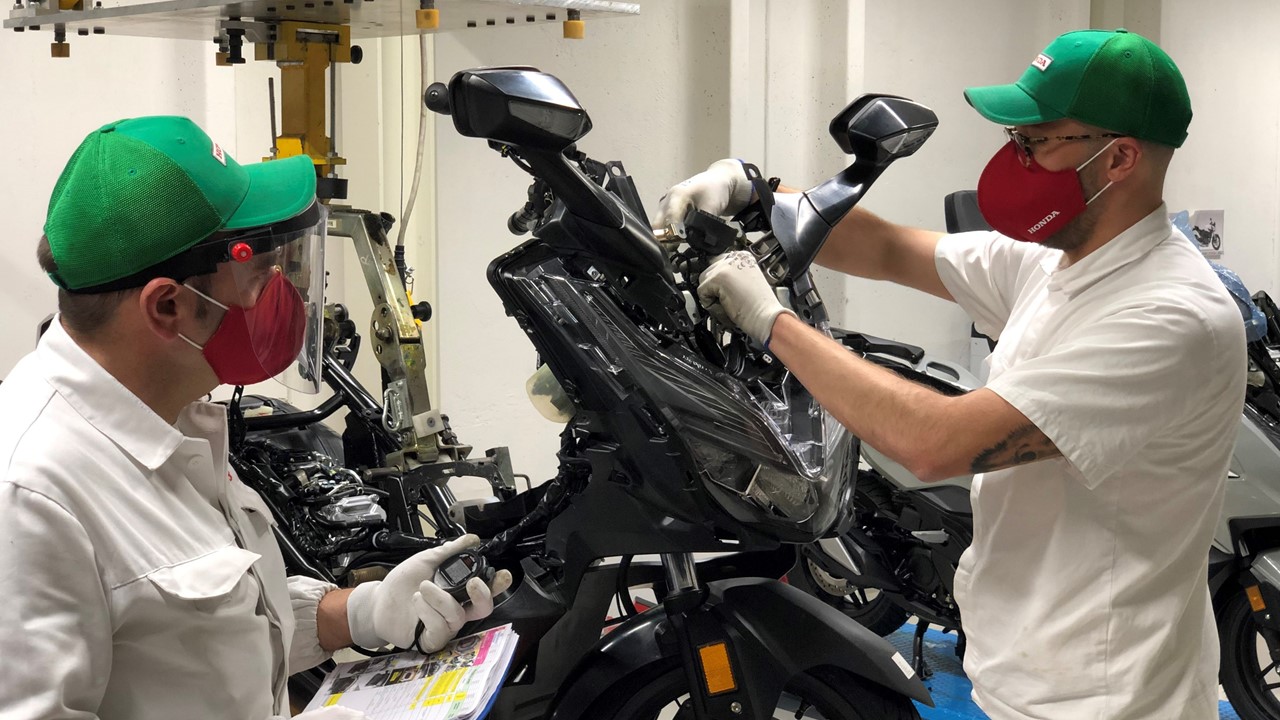 Technical Training Center
The Technical Training Center is composed of expert trainers who provide continuous training to operators and staff in the production area, strengthening their practical skills and process awareness. In particular, preparation for the production of new models, to deal with process changes, to re-enter in correspondence of production increases, to select and train the profiles of new operators through appropriately designed practical sessions.
The training can be static, with reproduction as faithful as possible to the line conditions or dynamic "on the job" with coaching on the workstations. The Technical Training Center provides its experience by participating in the process design of new models and encouraging continuous process improvement.
"La Honda si sforza di fornire prodotti e servizi che superino le aspettative dei clienti e della società. in questo senso è essenziale porre come più alta priorità la qualità e la sicurezza dei prodotti, stabilire volontariamente standard alti e rispondere in maniera appropriata".