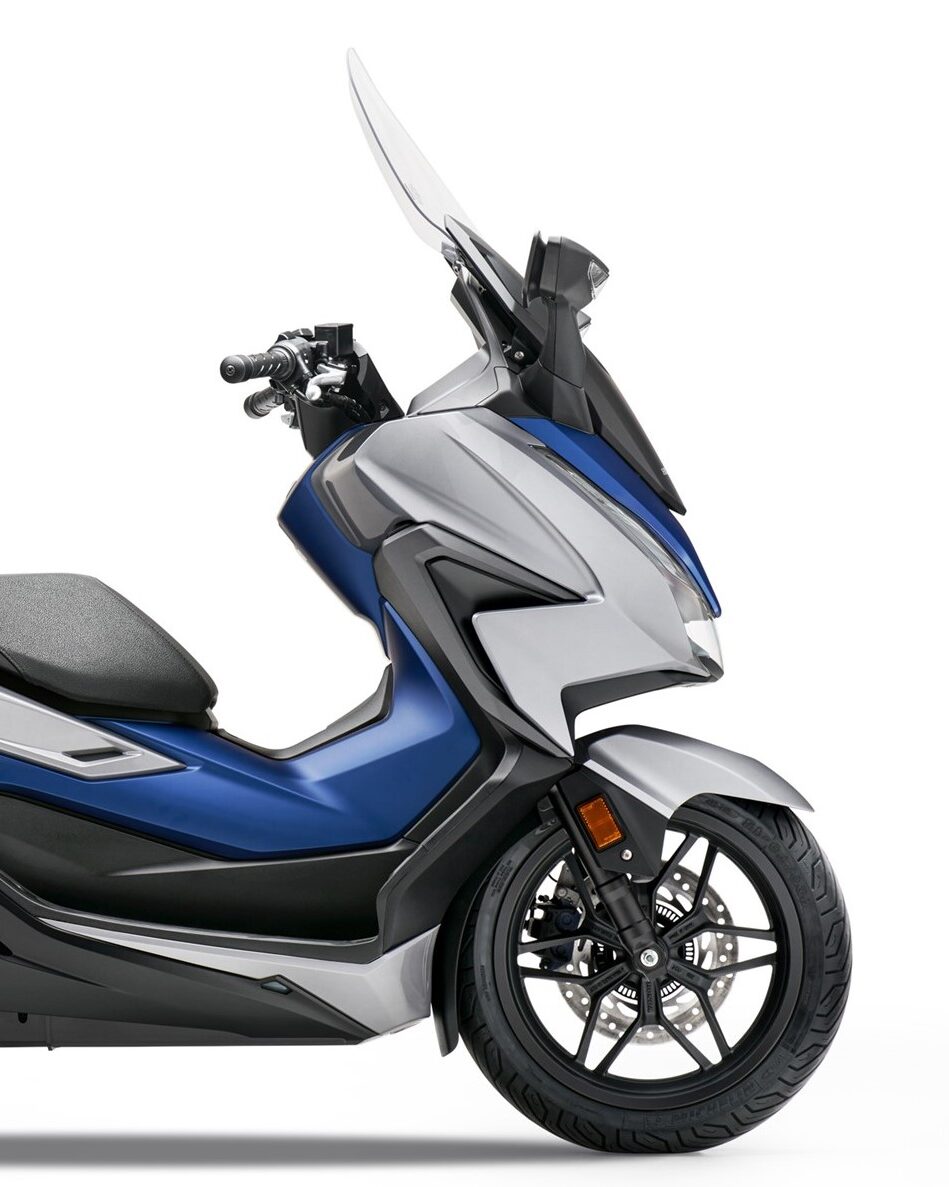 Technology, practicality and sophisticated urban style. All in a sporty GT scooter. The advanced enhanced Smart Power Plus (eSP +) engine, equipped with HSTC traction control and compliant with EURO5 emission standards, of the new Forza 125 delivers world-class performance. Agile, fluid and responsive, the smallest of the Forza family can travel up to 480km on a full tank of petrol. In addition, the compartment under the saddle can comfortably accommodate two helmets.
Even more nimble. We've tweaked the design of the new Forza 125 and added even more technology to deliver unprecedented safety and convenience.
The revised front fairing and side panels cut through the air efficiently, improving overall aerodynamics and comfort for the driver and passenger on the move; the electric windscreen now has an overall excursion of 180 mm, ensuring greater protection from the wind and less noise at high speeds; to improve safety in all weather conditions and on any road surface, the new Forza 125 is now equipped with HSTC (Honda Selectable Torque Control) traction control, which always maintains optimum grip of the rear tire. And in the glove compartment there is now a USB Type-C port to charge all your mobile devices.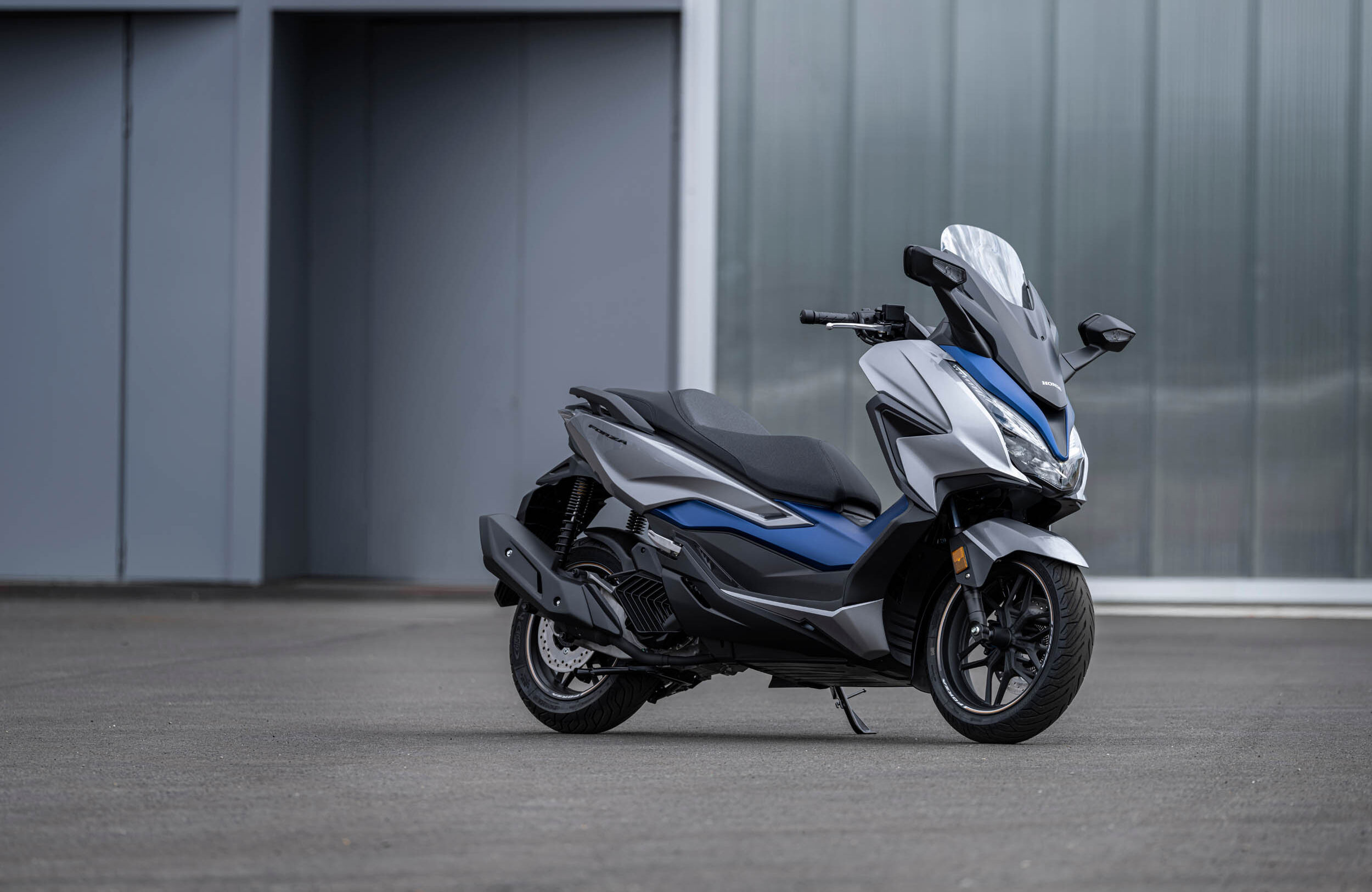 FORZA 125
We presented Forza 125 in 2015 and we designed it respecting the very high standards of European customers, who demand the most from their scooter. Forza has been synonymous with first-in-class ever since, thanks to its compact size and brilliant engine performance. It has all the comfort of a 'GT' scooter, combined with its sporty character, spaciousness and unparalleled agility. The new Forza 125 completes our quintessential GT scooter family.