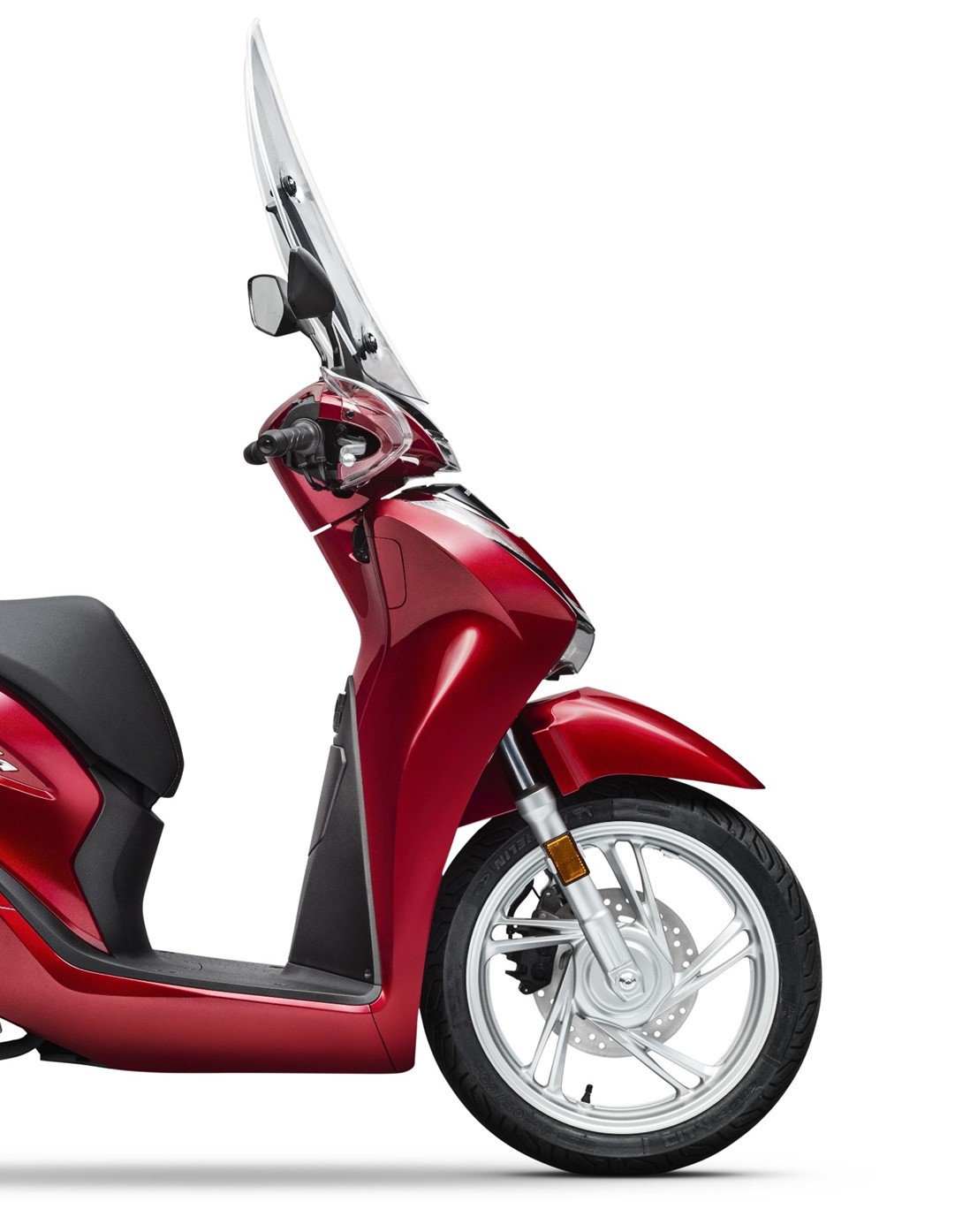 Unbeatable for city commuting and ideal for those approaching the world of two wheels for the first time, the new SH 125 is even more harmonious and snappy. The sharp and at the same time sinuous lines give it a sophisticated and stylish look while the excellent performance makes it the perfect vehicle for fast travel. Performing on all routes, the SH 125 is very versatile: for medium distances it is reliable and comfortable, guarantees excellent road holding and is light and agile in traffic.
Slim and elegant, the headlight assembly, mounted on the front, incorporates the high beam in the central position and the low beam in the lateral position, while the position light is integrated into the handlebar. The rear light is also Full LED and equipped with a chrome frame, in combination with the front light. The geometry of the rear suspension has been redesigned, for optimal absorption of road bumps.
The sleek and modern design, harmonious shapes and attention to product quality make the SH 125 the best-selling scooter in Europe.
Handy and comfortable to drive, the comfort of the SH 125 is given by the natural driving position which, putting the driver at ease, allows for optimal control of the scooter.
Very practical is the Smart Key which, equipped with an on / off safety system, allows you to unlock the fuel cap, the opening of the saddle and the standard Smart Top Box without using keys. Windshield and hand guards are standard, very useful for those who use the scooter even in winter.
The new SH125i is packed with features capable of satisfying far beyond the needs of a simple scooter ride.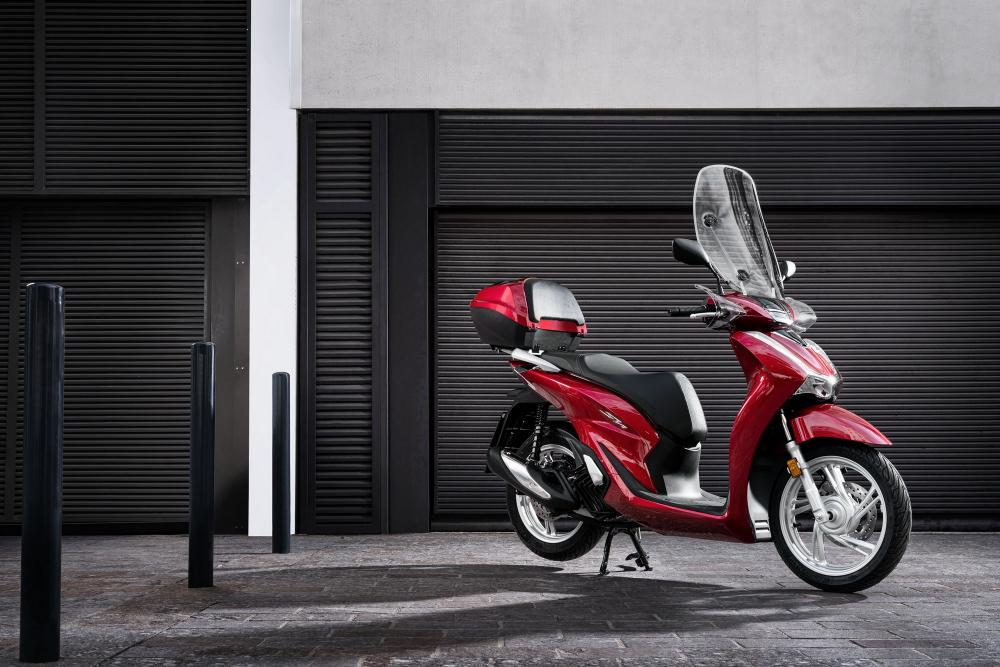 High-performance engine and
SH 125
The new lightweight high-strength steel tubular frame forms the heart of the new SH125i's excellent handling. By accommodating the 7-liter fuel tank under the flat footboard, it frees up extra space for a full-face helmet and sundries.
The EURO 5 engine is at the forefront and consumption is extremely efficient. The liquid-cooled eSP + 4V motor offers better acceleration and higher top speed than the previous 2V motor. It features HSTC traction control which keeps rear wheel grip under control. Compliant with EURO 5 regulations, it boasts a fuel efficiency of 46.65 km / l in the WMTC medium cycle.