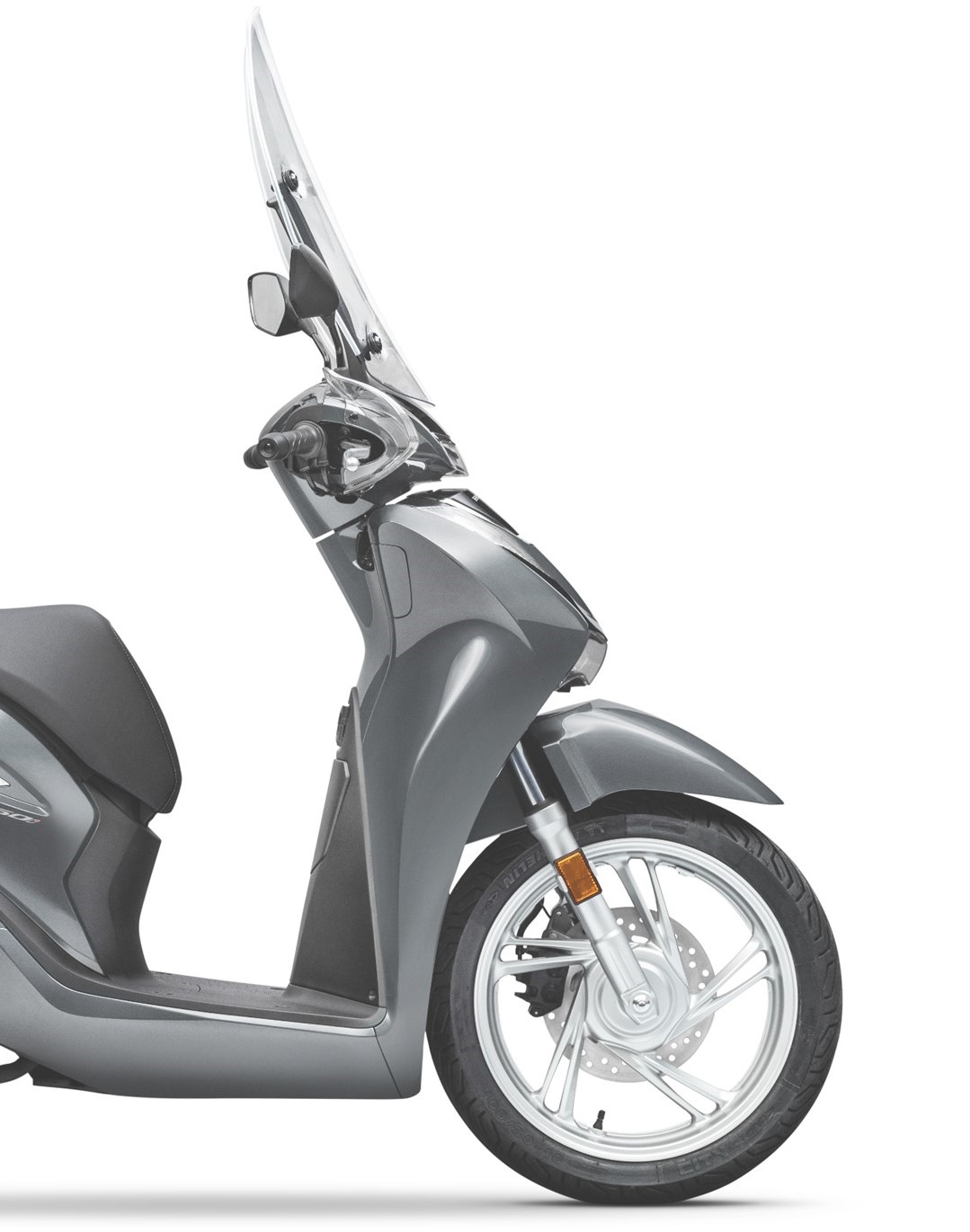 The best-selling scooter in Italy, thanks to the perfect balance between size, power and handling, has been completely redesigned to be even more efficient and pleasant to drive.
The SH 150 is snappy in the city and performing on the motorway. Honda designers have come up with a scooter with slender and sinuous lines, perfect for urban commuting and with surprising power on motorway routes.
Agile, light, easy to park: the maneuverability of the SH 150 in traffic is amazing as well as grip in all types of turns, making it a reliable and always easy to drive vehicle.
The SH 150 is comfortable and fun thanks also to the driving position, which allows excellent control of the vehicle and to feel at ease. The low platform makes access to the scooter particularly easy and allows the support of bulky objects such as a gym bag.
The SH 150 is a smart scooter, equipped with functions designed to meet the driver's needs and make using the vehicle even more enjoyable.
The Smart Key, with on / off safety system, allows you to unlock the tank cap, open the saddle and switch on the scooter even from a distance while the answer back function activates the flashing of the arrows allowing you to easily locate your scooter in crowded parking lots .
The compartment under the saddle is 28 liters capable of holding a full-face helmet. And to easily charge electronic devices there is now a USB socket instead of 12V.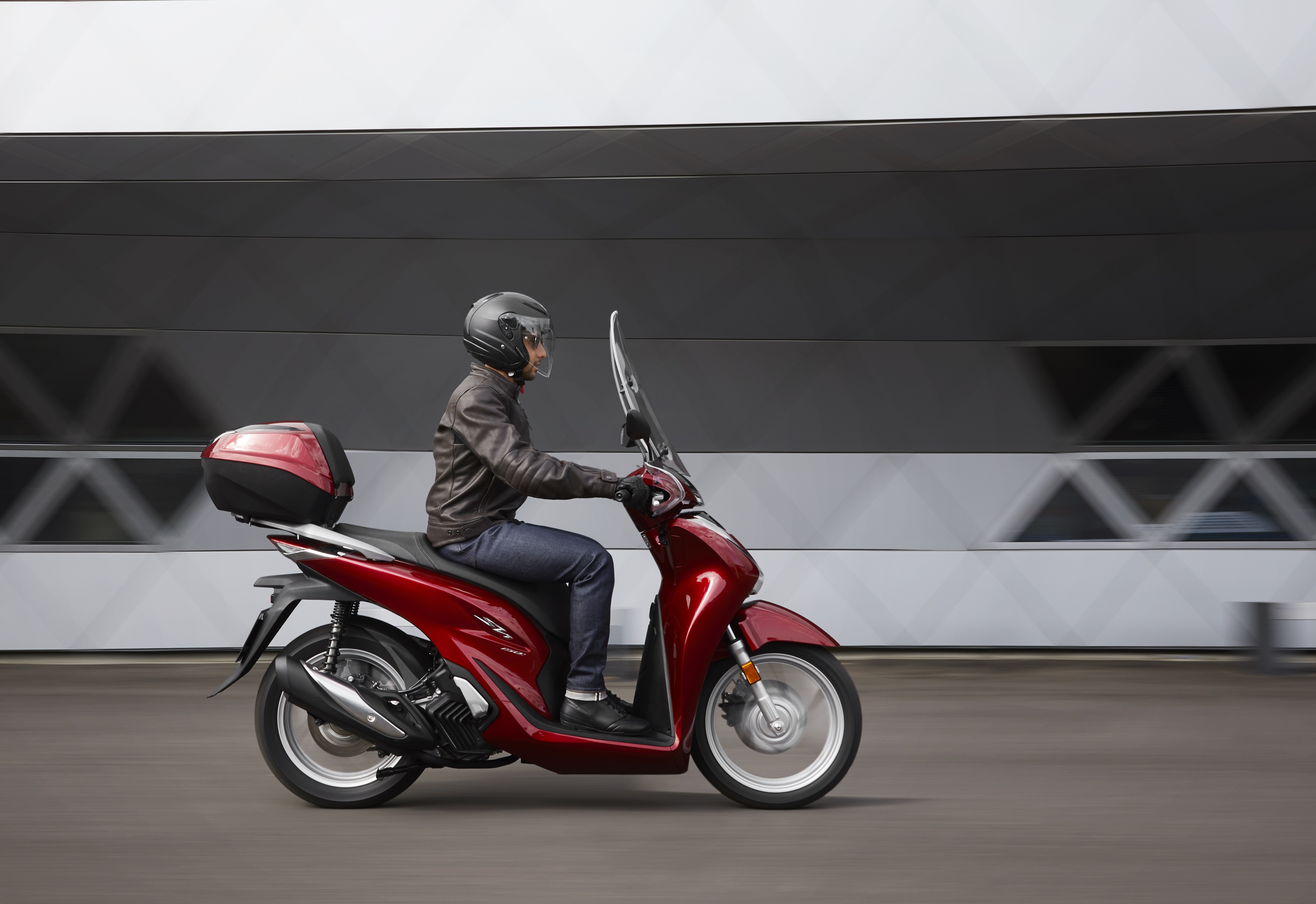 SH 150
The new SH150i is now equipped with the modern eSP + 4-valve engine with HSTC traction control, which is more powerful and fuel efficient.
A new lightweight frame offers even more space for a helmet and various items, while emphasizing its renewed style. Fuel consumption, with Start & Stop deactivated, is 43.5 km / l and the overall range is over 300 km. The engine is now compliant with EURO 5 standards.
Driving effectiveness is made even more natural thanks to a complete redesign of the rear suspension geometry. It is now possible to keep a full-face helmet with additional space available.