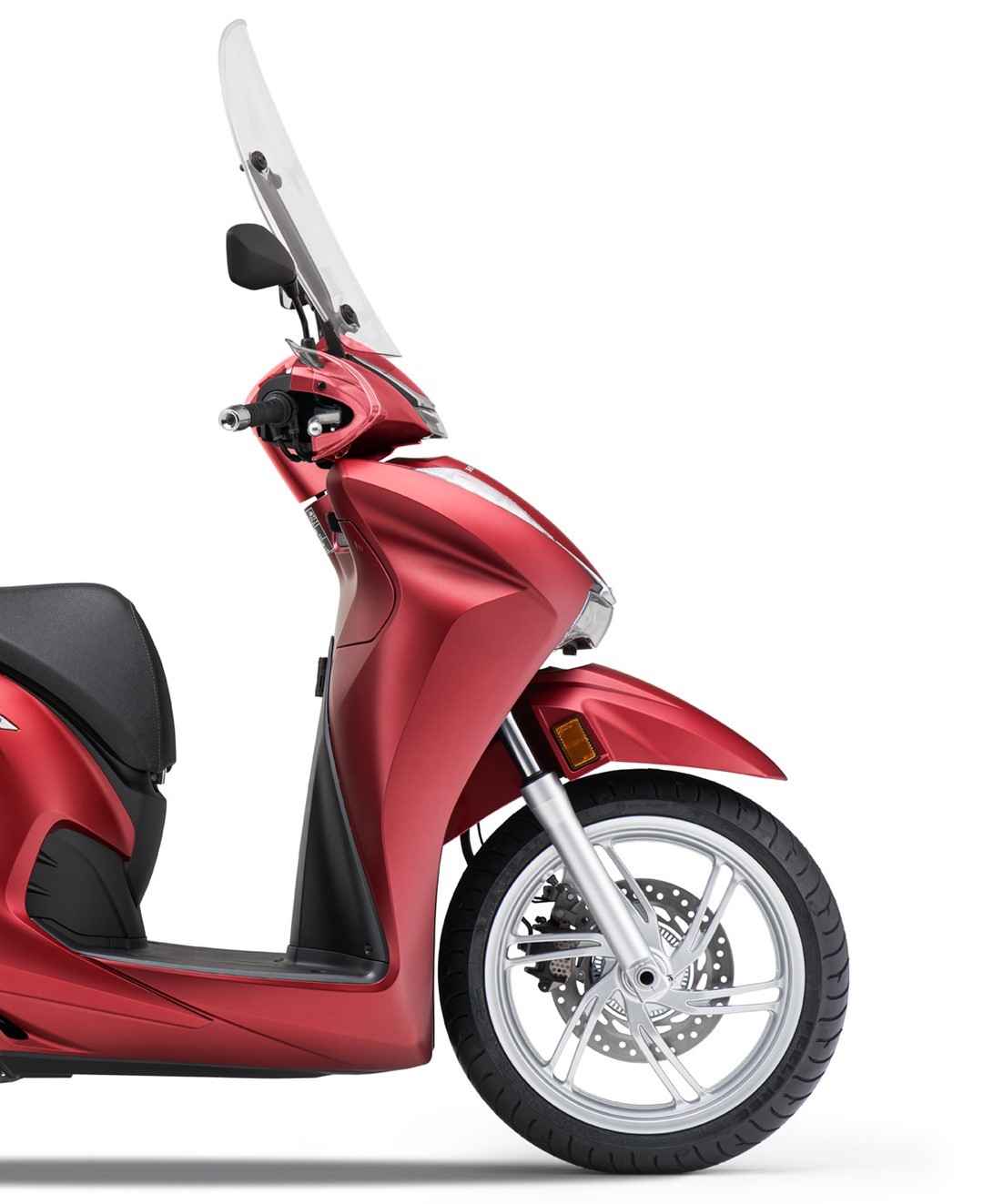 SH in Europe is synonymous with scooters. For decades, the SH family has moved thousands of people in a simple and dynamic way, deserving the definition of an icon of style and mobility. The undisputed leader performance is based on reliable and performing engines, on the practicality of the flat floor and on the stability offered by the 16-inch diameter wheels, all enclosed in its compact and unmistakable style. Simply SH.
The new SH350i, the largest of the family, is the perfect companion for daily commuting and leisure travel, even on country roads.
It is even more powerful and more responsive, thanks to the liquid-cooled 4V eSP engine of higher cubic volume that offers brilliant acceleration and greater top speed, to better navigate city traffic and to move faster on the motorway. But the new SH350i is also practicality, driving comfort and premium technology, thanks to the redesigned chassis that offers even more agility and handling, the USB socket that allows you to recharge all devices and the practical Smart Key.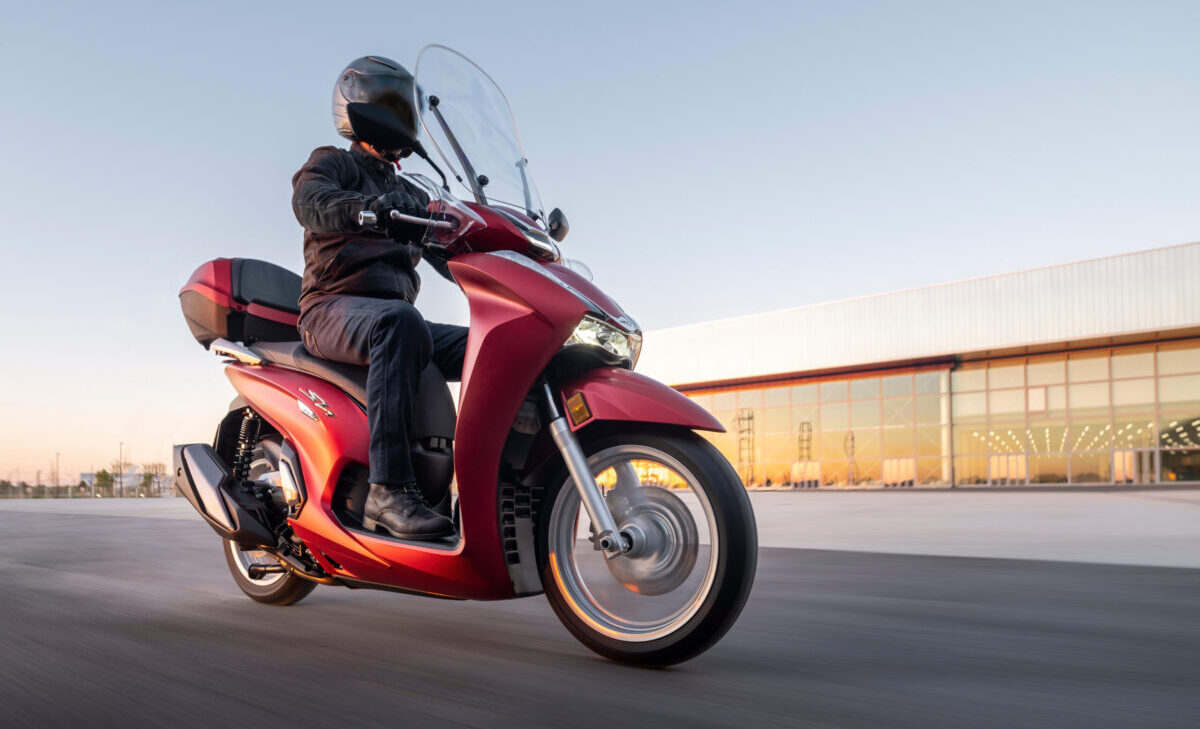 This is the new SH350i
The brand new body, elegant and thin, wraps the revised tubular steel frame and supports the flat, practical and comfortable floor, which distinguishes all our SH scooters. The riding position is comfortable, upright and relaxed, perfect for riders of all heights. But the new SH350i is also intelligent, thanks to the new, more powerful eSP engine, more fuel-efficient and compliant with Euro5 regulations, which allows you to ride longer, at higher speed. The design details embellish its style, combining perfectly with the practicality of the USB socket and the Smart Key, which controls the ignition of the scooter, the opening of the compartment under the saddle (in which there is space to comfortably accommodate a full-face helmet and much more) and the Smart Top Box. The lighting system, including direction indicators, has been redesigned with bright and efficient LEDs, while the new LCD dashboard provides all the information you need in a clear and intuitive way.